Dearest Clementine (Dearest Book 1) by Lex Martin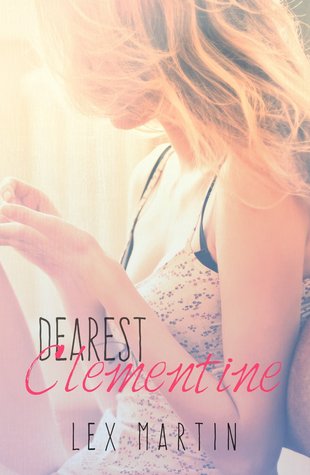 5 out of 5 Stars
After being burned by her high school sweetheart and stalked by a college professor, Clementine Avery doesn't let many people in, and she certainly doesn't date. She has enough on her plate trying to write her second novel and pay for school since her wealthy parents don't pay for it. When Clem accidentally signs up for a romance writing class, she needs some help getting inspiration to make her assignments more real.
In walks sexy RA Gavin Murphy, who is more than willing to help provide inspiration—all in the name of getting a good grade, of course. Gavin is patient with Clem, but he's persistent also. He's wanted to date Clem since their freshman year. Clem finally starts to open up to Gavin, even agreeing to date him, until insecurities from her past put their relationship on the rocks because there are things Gavin can't tell her just yet. Both of their actions inadvertently lead to solving a crime, and once the dust settles, they can pick up the pieces of their hearts and finally move on.
I can't rave about Dearest Clementine enough; it was that good. I enjoyed every minute of this book. The pace of Clem and Gavin's relationship was perfect. Although there was instant attraction, Clem's history kept her closed off and a self-proclaimed bitch for a little while. But Gavin found the humor in her personality underneath the bitch, and he didn't give up. Clem opened up slowly but surely, and I loved that she felt comfortable enough to actually talk to him instead of hiding her insecurities.
And Gavin … sexy, confident, smart, patient, musician—basically everything I ever wanted in a book boyfriend. There was not a single thing I didn't love about him.
There were quite a few things going on in the plot, and for a time I wasn't sure how it was all going to fit together. But everything does come together, and more importantly, everything happens for a reason. Although some of Clem's past is slightly unbelievable, even the unbelievable was done realistically. The secondary characters in the story had important parts to play, and I was never bored when things happened outside of Clem and Gavin's relationship.
Dearest Clementine is a must read for contemporary romance fans. I will definitely read more by this author.
Happy reading!
Rach