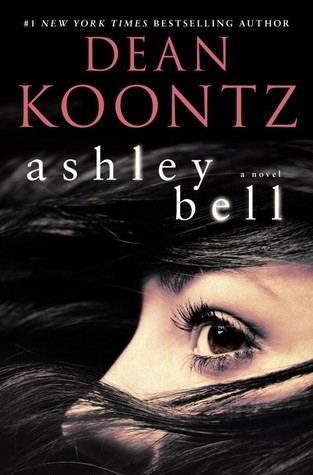 4 out of 5 Stars
*I was provided a copy of Ashley Bell through NetGalley in exchange for an honest review. I am not compensated for my honest opinion.*
Twenty-two-year-old Bibi Blair is diagnosed with a rare form of brain cancer, but she's determined to beat it. Two days later, she wakes up miraculously cured. What starts out as a celebratory gift from Bibi's parents turns into a dangerous game when Bibi finds out her life was spared in order to save another—the life of Ashley Bell.
But things aren't always as they seem, and Bibi will need to navigate a twisted web of clues in order to find Ashley Bell in time to save the girl. She'll also need to remember things from her childhood—things she purposely forgot. Bibi has a new lease on life, but she just might lose it while facing down the enemy.
Ashley Bell is a mysterious psychological thriller that will have you turning page after page to delve deeper into the mind of the main character, Bibi Blair. It kept me guessing how it would all come together right up until the end, and I was fully invested in the lives of the characters.
At first glance, Bibi seems like she could be any other young woman. She's an author and her parents are laid-back surfers, but Bibi's a well-adjusted woman engaged to a Navy SEAL. At the same time, it's clear there's something different about her, something enthralling that pulls you into her life and makes you want to know more.
When Bibi is declared cancer-free, the story really begins to boggle the mind. Without a moment of reprieve, Bibi begins a quest to save the life of Ashley Bell, whom she's never met and knows nothing about. I don't want to give away spoilers, so I'll only tell you the story is full of action and intrigue. Bibi has to get inside her own mind to save the girl and save herself. She's a strong heroine, which is something I loved about the book. Bibi doesn't back down from any of the challenges she faces.
The short chapters in this book sometimes gave the story a choppy feel, jumping from one scene to the next without much advancement. It certainly kept me turning the pages, but I would have preferred longer chapters where more is accomplished to keep me invested in the plot. As is typical for Mr. Koontz's work, it was well-written and flowed enough to make up for the short chapters. By keeping them short, the events take on a real-time feel.
Overall, this book had me riveted from start to finish, and I highly recommend it to anyone who enjoys psychological thrillers.
Ashley Bell is currently available for pre-order and will be released on December 8, 2015.
Book Links:
Rach